Tambok's
El Nido's Favorite Local Restaurant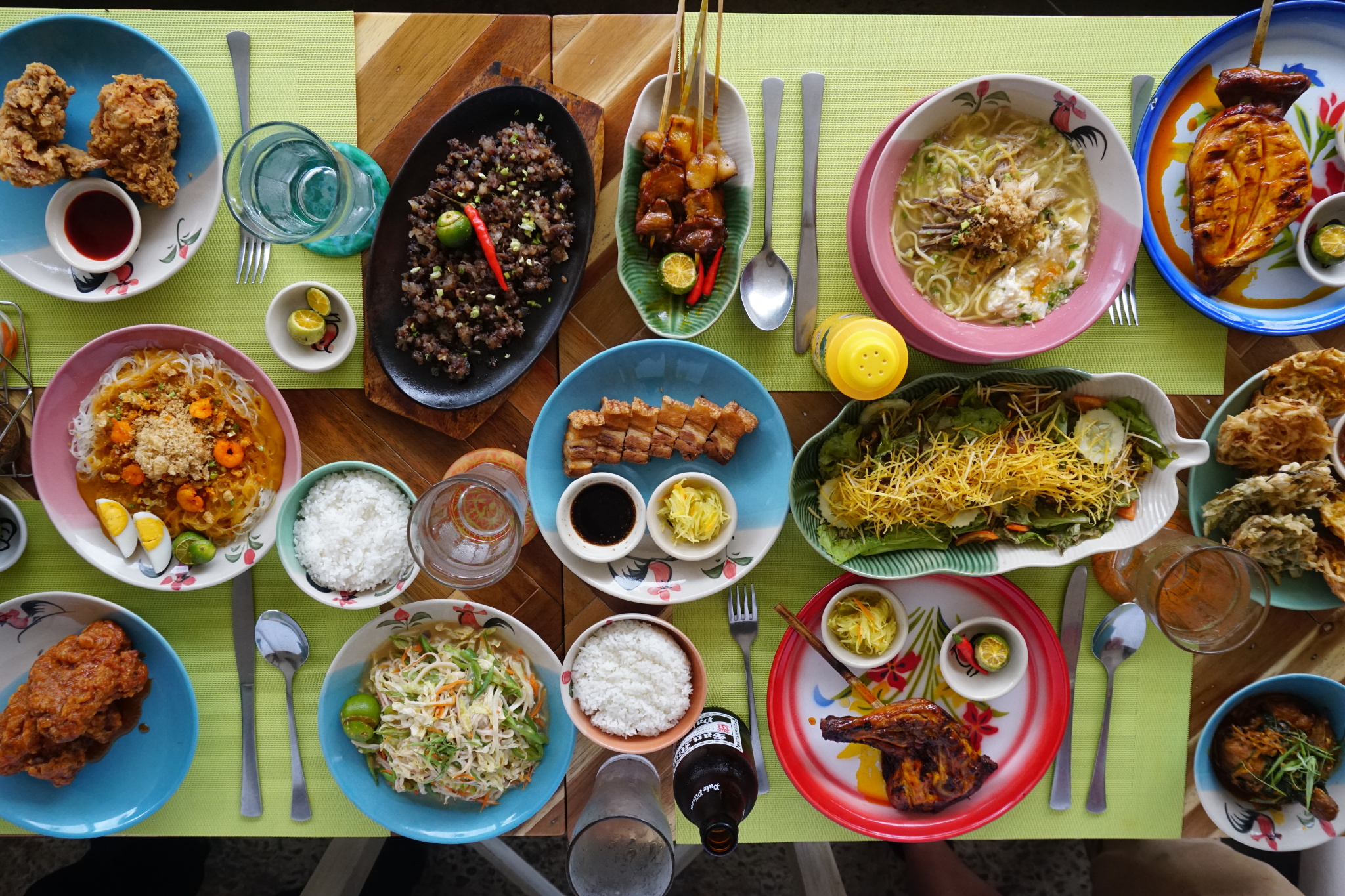 Our mission is to present the best the Philippines has to offer on a plate.
We focus on time tested recipes and serve them with a twist. All our dishes are prepared with quality ingredients, only the freshest seafood, meat and vegetables are used - there are no shortcuts in our cooking as we believe the key to our success is to never settle for mediocrity. Our good reputation relies on our customers happiness not just by serving quality food but also by taking no customer for granted, trying to anticipate their needs with a professional and responsive kitchen and service staff and and going the extra mile to treat them like we would our family.
Some of our signature dishes
Chicken Inasal, a dish originating in Bacolod City is a mainstay of Tambok's and has been so since the get go. Many try to jazz up this dish by adding all sorts of bells and whistles and the secret of a good Inasal is in its simplicity. It has been the good fortune of Tambok's to be in the posession of a very old, perhaps the original recipe and this has helped in cementing Tambok's reputation as THE go to place for good barbecue chicken, not just in El Nido but perhaps even the rest of Palawan as well. Our skills at the grill are not just limited to chicken, we also prepare barbecued pork and our barbecued seafood the traditional way by stuffing them with aromatic vegetables and zesty traditional calamansi and quality soy based marinations using real charcoal and generously basting with our signature annatto oil. While we look at and appreciate the past as is evident in the decidedly vintage look of our restaurant and its beautiful antique decorations, we are also look to the present and future by catering to vegetarians and vegans. Contrary to popular perception there are many filipino vegetarian dishes just waiting to be discovered. A case in point being our Pancit Buko, a little known dish from Quezon province featuring shredded young coconut stir fried with vegetables has become quite a hit with our customers, especially the vegetarian and the vegetable loving ones!
For the dessert lovers we have our best selling Leche Flan, a filipino style creme caramel recipe belonging to Josef S. grandmother - a jealously guarded secret passed down through generations now being offered to a new and thankfully very appreciative audience through.
See you at the resto xoxo
Tambok's.